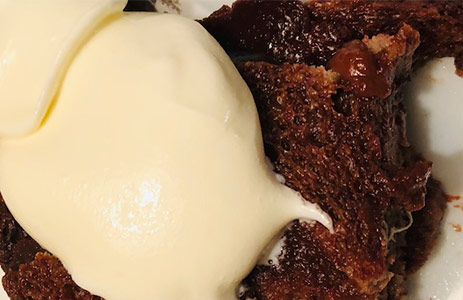 This is a very naughty chocolate pudding… But its Christmas and you deserve it! I hope you enjoy it and I hope you have enjoyed this first Series of 'Lunch in Lockdown'. I hope to do more next year but for now, I hope you have a very Merry Christmas and a Happy New Year.
A shallow ovenproof dish 7" x 9 "
9 Slices of good white bread
150 gm Valrhona dark chocolate
425 ml whipping cream
4 tblsp dark rum
110 gm caster sugar
75 gm butter
3 eggs
1 tsp cinnamon
Use a bain-marie or two saucepans, one larger than the other.